Process Design for Tullamore Dew
With a wealth of experience gained working in over 80 malt distilleries, Allen Associates was the 'go to' company for William Grant & Sons (WGS) when it was looking to get a new malt distillery in Ireland off the ground.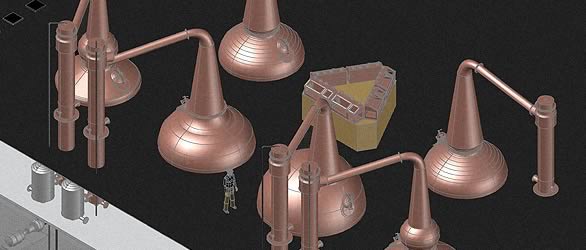 The Project
Commissioned as Tullamore Dew's Process Design Engineers, AA was engaged at the very start of the project to assist with the initial layout options. WGS was well aware of the importance of getting the master planning right for both the short term and long term strategy for the site and were keen to tap into AA's extensive knowledge of the layout of the majority of Scottish Malt Distilleries.
One of the principle challenges in the design of the distillery revolved around the fact that there were two main product streams - malt new make spirit and pot malt new make spirit - that had to remain separated all the way through the distilling process.
Another key challenge was to utilise state-of-the-art technologies to make the distillery as efficient as possible but also retain the traditional malt distillery feel and character.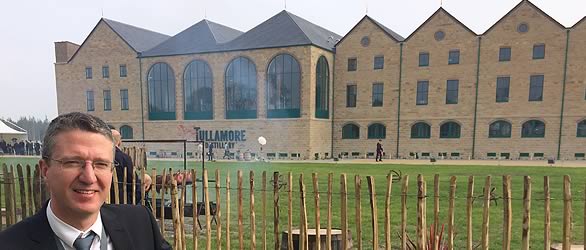 Results
Allen Associates extensive experience in 3D modelling of distilling processes and energy efficient technologies was a critical element in meeting both these objectives.
AA's high tech solution, which included a condenser hot water heat recovery system integrated with the mashing process and a thermal vapour recompression system (TVR) on both the wash and intermediate stills, will ensure that Tullamore starts life as truly energy efficient distillery.