New Preparation and Bottling Facility for Glenmorangie's Project Alba
When Glenmorangie decided to build a new preparation and bottling facility for its premium brands it commissioned Allen Associates to perform the process design and implementation for the new facility.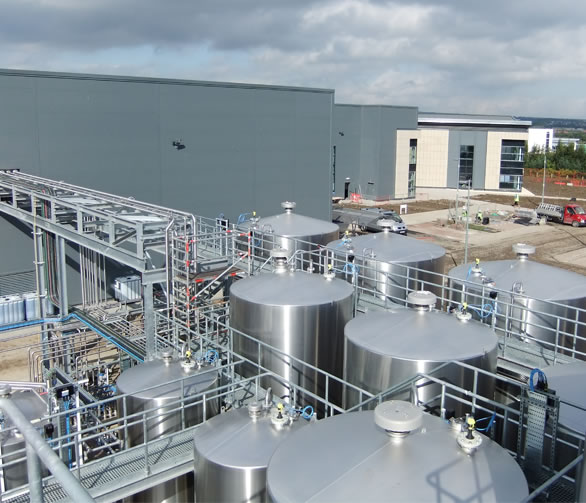 The Project
Following a detailed briefing form the distillery, Allen Associates took on a full management role, taking the project from tanker off-loading through to bottling.
The work included the process design of the new preparation facility and all associated equipment e.g. chill filtering, inline reduction, caramel handling etc. Allen Associates prepared all P&IDs, 3D layouts, equipment sizing and specifications, functional design specifications, HAZOP etc.
Once the process design was complete Allen Associates were commissioned to carry out the implementation of the process works. This included the preparation of a full plan of works, management of electrical and mechanical contractors, supervision of the installation and commissioning of the process equipment.
Results
Major efficiency gains were achieved by Allen Associates ensuring that profitability was maximised for Glenmorangie. The hygienic design will ensure batch integrity when Ardbeg Whisky (heavily peated) and Glenmorangie Whisky are being prepared in the same process plant.