New cooling for Silicon Carbide at Sandvik
The realisation that the current cooling system at Sandvik Perth needed upgrading led Sandvik to approach Allen Associates to develop a new cooling system for the company's Silicon Carbide plant in Perth.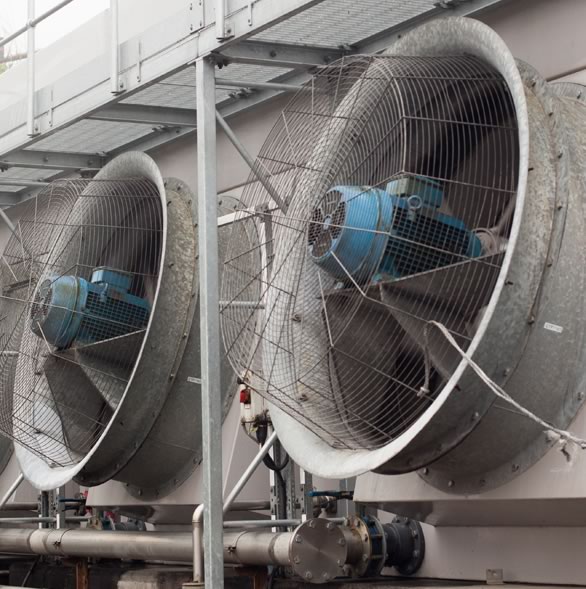 The Project
Sandvik Perth manufactures heating elements for industrial furnaces. The elements are made from silicon carbide grains that are extruded in the form of rods before being bonded together by a process of re crystallisation at temperatures over 2,500°C. The re crystallisation process takes place in a furnace and it is a requirement to provide cooling to prevent overheating which can lead to an exothermic reaction.
At Sandvik the existing cooling water system had been added to over the course of time to meet an increase in production at the site. The system, which was a combination of various types of cooling towers with different duties, was in need of rationalising. The reliability of the system was also a concern to Sandvik and with this in mind they asked Allen Associates to carry out a design study with the ultimate aim of designing and costing a new cooling system.
Utilising their Chemical and Process Engineering expertise Allen Associates performed mass and energy balances across the furnace process to determine the cooling duty for cooling tower specification. Hydraulic calculations were also performed on the existing pipework to confirm system pressure drops for pump sizing. Using this information a new cooling system was designed and installed at Sandvik Perth.
Results
The new cooling system provides a range of benefits including:
Cooling water supplied to the furnaces at the correct pressure, flow and temperature.
A rationalised system utilising one twin cell cooling tower as opposed to various towers.
A more reliable system to minimise the chances of an exothermic reaction occurring in the furnace.
Increased automation of the cooling system providing improved control and alarm systems.
Finally, due to the success of the project Sandvik asked Allen Associates to design an Emergency Cooling water system for the site which would act as a back-up system in case of cooling tower failure.