New Bottling and Whisky preparation plant at Glen Grant Distillery
Allen Associates is well used to dealing with the most complex process design projects, so when Glen Grant Distillery (GGD) approached the company to help with the design of their new bottling plant at Glen Grant Distillery, Rothes, the team jumped at the opportunity.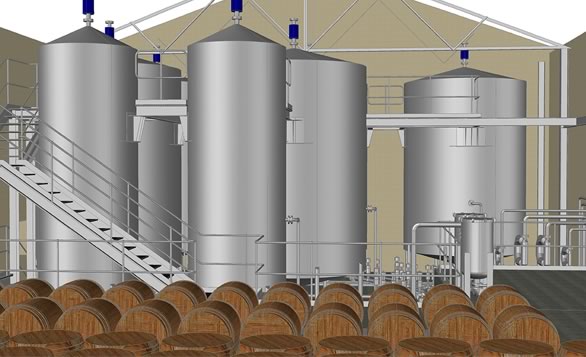 The Project
Not only was GGD planning to install a bottling line but it was also looking to install a new filling store and whisky preparation plant. This would give Glen Grant complete control over the whisky making process for its product range on a single operating site – a situation that is unique in the Scotch Whisky Industry.
A key objective of the project was the full automation of the Plant with actions including the design of:
a new filling storea new mature whisky disgorging system
a new tank farm for storage and preparation of whisky
a new chill filtration system
a new caramel system
a bottling hall
all required services plant – demin water, compressed air, chilled water system
Results
The project now gives Glen Grant complete control over their mature whisky preparation and bottling which was previously carried out by third parties. This not only gives the distillery control over the whisky production process but also control over its cask management which is imperative to ensure correct maturation of spirit.
The plant has been designed to be fully flexible, using valve blocks to allow it to handle different whiskies and products if desired. This now means the site can be used to produce and bottle other whiskies thus potentially generating more business for the company.
Glen Grant appreciated Allen Associates' ability to use its experience to visualise the bigger picture – a skill which sets the company apart from other process consultants.