New marrying and blending facility for Famous Grouse & Cutty Sark
Having worked with Allen Associates in the past, Edrington (EDR) knew that the process design consultancy was an ideal choice to help it with its new marrying and blending facility for its premium brands Famous Grouse and Cutty Sark.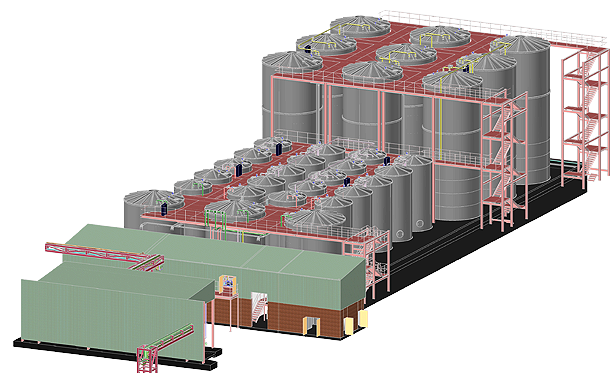 The Project
EDR required a new purpose built solera vat tank farm at its blending and bottling plant at Great Western Road, Glasgow to blend and marry mature malt and grain whiskies to produce both Famous Grouse and Cutty Sark.
Key project actions included:
Design of a new mature whisky tanker unloading facility
Design of a new solera vat tank farm to process 450,000 litres per day with a capacity of over six million litres of mature whisky
Design of a new reduction and blending system – with inline reduction and automated caramel addition.
Design of all required services plant – demin water and compressed air
Creation of a fully automated plant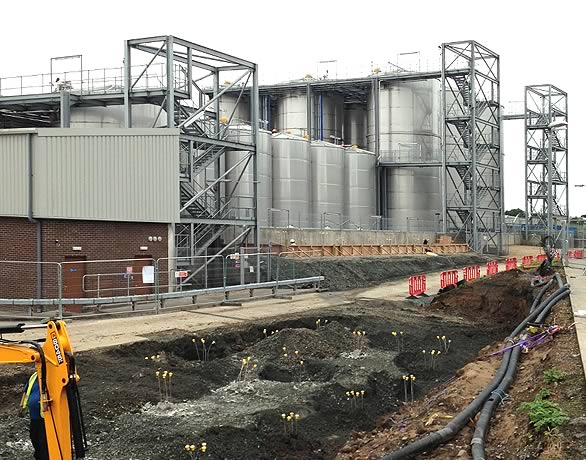 Results
The solera vats have provided a marrying and blending facility which is state-of-the-art.
The plant has significantly improved process safety and reduced manual handling as the marrying process is now fully automated and the plant has been designed to current HSE and SWA guidance. The entire process can be controlled by a single operator.