iMash™ Tun proves that size does matter
When Allen Associates realised that the industry would benefit from a specialist mini-mash tun to allow distillers to get their ventures up and running quickly, the Stirling based business decided to take the matter into its own hands and use its skills and experience to develop a unique custom made product.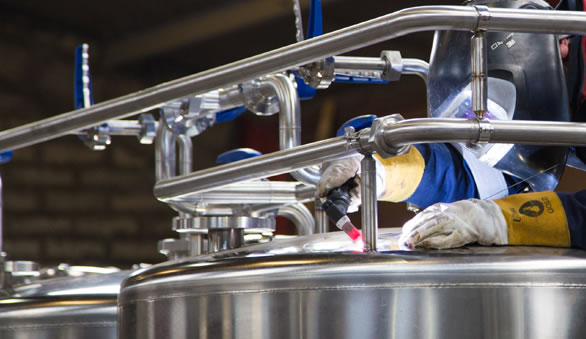 The Project
The mash tun (or lauter tun) is one of the most important pieces of equipment for the distiller and is used to extract fermentable sugars from malt using hot water.
Despite the importance of the 'tun', engineers at Allen Associates realised there was a gap in the market for a mini mashing and fermentation system that could target the rapidly expanding global craft distillery industry.
From the outset, the team set out to create a product that would give the same levels of performance as full scale commercial units, yet be simple to install and operate.
Flexibility was a key element of the design of the iMash mini mashing and fermentation system with the finished product capable of accommodating a wide range of loads to allow distillers to develop their process and output.
Not only can the unit be used for a variety of other spirits but the mashing and fermentation arrangement allows dual use of the tanks as either fermenter or brewing vessels, resulting in greater output at a lower cost.
The team designed the system using a modular approach, which allows:
units to be fabricated and assembled quickly, and tested prior to delivery
rapid onsite installation and commissioning – the system can be up and running within a day
easy transportation - the unit can be moved in a standard trailer
other units to be easily added on to increase capacity – e.g. fermenters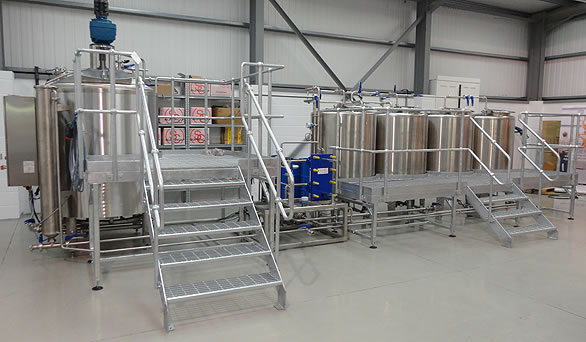 Results
Allen Associates iMash™ system provides a fast and cost effective entry into distilling which is crucial for craft distillers.
It can also be used in conjunction with a larger planned new distillery build. It has been recognised that the time to design and build a new distillery together with spirit maturation time is onerous. The iMash™ system can reduce time to market for mature spirit by at least 12 months by allowing the production of spirit whilst the main distillery is being constructed. With this in mind Allen Associates has now introduced the option to distillers of hiring or leasing the system.