Glen Grant heat recovery system
As a result of Allen Associates work to install a cost effective heat recovery system, Glen Grant Distillery achieved savings of £90,000 per year.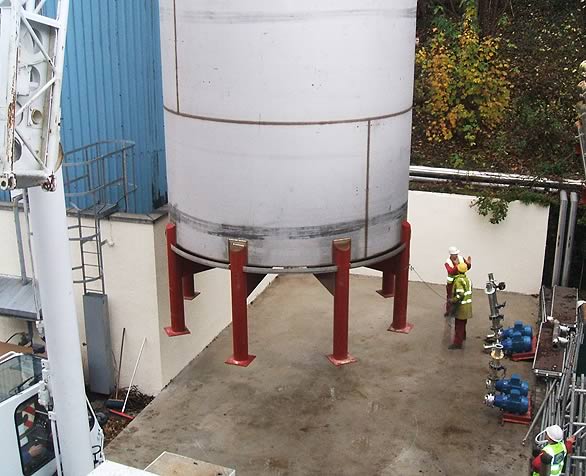 The Project
In a process plant environment, efficiency is essential in order to minimise energy use and make cost savings.
The bespoke design for Glen Grant included a system to recover hot water from two wash still condensers and use this water to pre-heat the wash and spirit still charges. This heat recovery enables all still charges to be heated to 80°C, hence significantly reducing the overall energy required for distillation and making substantial cost savings.
By creating this provision there was also the added benefit of increased productivity as the time saved in still heating reduced overall still cycle times. Allen Associates have exceeded client targets and as this provided additional benefits to those outlined in the project requirements.
As well as the system at Glen Grant, Allen Associates have completed various other heat recovery projects in the distilling sector. These include an open loop worm tun hot water recovery system at Speyburn Distillery and a closed loop condenser hot water recovery system with a cooling tower at Glenmorangie Distillery.
Each plant is different and to achieve optimal results many factors have to be taken into account, including consent to discharge and, of course, budget. The Speyburn system was especially rewarding as it was understood that at the time it was the first worm tun heat recovery system in Scotland's malt whisky distilling industry.
The variation between plants is the reason why the bespoke systems provided by Allen Associates work best and deliver maximum efficiencies and real economic benefits.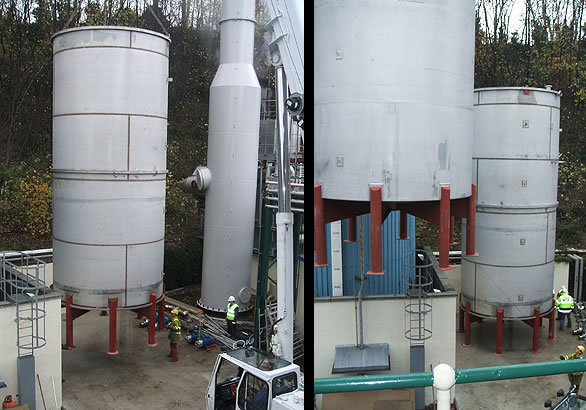 Results
In addition to the savings made by minimisation of energy usage, there were additional savings achieved by the system design at Glen Grant.
The new system resulted in the overall time for a distillation cycle being reduced by an average of 25 minutes. This time saving allowed two extra mashes per week which in this distillery amounts to approximately 460,000 litres of extra spirit being produced per year.