Energy auditing and modelling for ESOS
Allen Associates Chemical Engineering expertise has allowed them to complete a number of energy audits in the food and drink industries. It is this expertise which William Grant & Sons called upon when they were looking for someone to prepare a complete mass and energy balance of their Dufftown operations which included three distilleries (Glenfiddich, Balvenie and Kininvie) together with the associated services and utilities plant.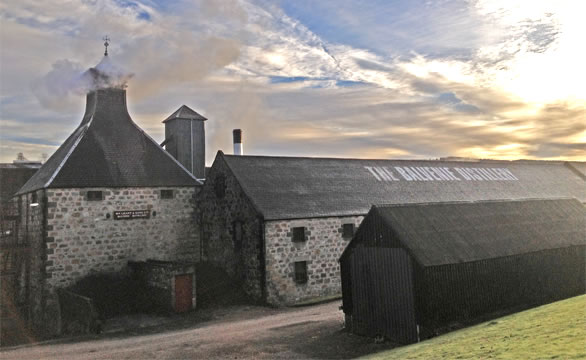 The Project
At the outset it was identified that the best way to proceed was to prepare an energy model for the complete distilling process. The benefit of the model was that once it was proved to match the existing process then it could be easily altered to show what energy savings could be made if energy saving technologies were implemented.
At the Dufftown site the model has been used to show the savings that could be achieved by the installation of condenser hot water recovery systems, TVR systems, changes in original gravity and cut point variations. Utilising Allen Associates design and project experience, budget costs for the energy saving technologies were estimated and then inputted to the model to give pay-back times. This made the model a very useful tool in project planning.
Results
The energy model was a very useful tool for William Grant & Sons to evaluate energy saving projects at their Dufftown sites.
The model is proving to be an even more valuable tool given the emergence of the new Energy Savings Opportunity Scheme Regulations (ESOS) where organisations are required to identify cost-effective energy saving measures on their plants.
In addition to energy savings, by carrying out volume and mass balances of a whole distillery process from malt intake all the way through to distillation, the model can be tailored to individual distillery conditions with respect to factors such as production volume, cycle times and service requirements.
As a result of this the model can be used for distillery expansion studies – an area which Allen Associates has been heavily involved in at distilleries including Glenmorangie, Glenfiddich, Craigellachie, Aultmore & Tomintoul.
Finally, this expertise where Allen Associates can model your plant is not only applicable to distilling. We have worked with other organisations to assess energy savings.