Grand Designs at the Glen of Tranquility
When The Glenmorangie Company decided to increase spirit production at Glenmorangie Distillery by 50%, the company looked to Allen Associates (HPE) Ltd to help them out.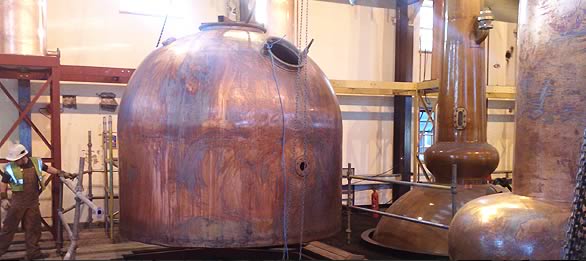 The Project
Allen Associates took control of the entire process, managing the project from process design through to implementation and commissioning. This was achieved whilst meeting production targets and maintaining the aesthetics of the distillery.
The project required a complete re-design of the distillery including: new grist handling equipment, mash tun, washbacks, wash stills, spirit stills, boiler, cooling tower, CIP plant and an energy efficient and cost saving condenser heat recovery system.
One of the requirements of the project was to reduce the mash tun cycle time from 7.5 hours to 5 hours without compromising yield and spirit quality. Existing mashing processes were analysed and improvements were identified and implemented.
The full suite of services offered to Glenmorangie included Process & System Design, Project Management, Utilities & Efficiency Optimisation, Surveys, H&S (DSEAR, HAZOP), Hygienic Processes, 3D Plant Layout Modelling & Drawings, and Problem solving.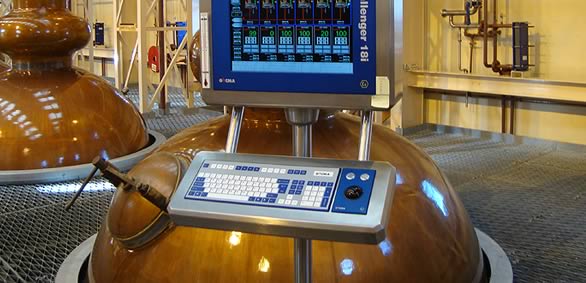 Results
Glenmorangie benefited from a number of efficiency savings as a direct result of the project:
Increasing production at the distillery from 4mla to 6mla.
Reduction of specific energy consumption (kW/laa)
Increased mash tun size achieved the correct bed depth and optimised drainage times
A new draff removal system decrease draff removal time
A new grist elevator was installed to reduce mashing in time
A condenser hot water recovery system was installed to recover heat from the condensers and transfer it to both the mashing and still charging processes.
Mash tun CIP system to improve mash tun cleaning and reduce both the mash tun cleaning cycle time and the need for confined space entry