Creativity And Flexibility At Heart Of Distillery Design
When the owners of a Ncn'ean estate on the west coast of Scotland wanted to build a new malt whisky distillery they looked to the design team at Allen Associates to help them realise their vision.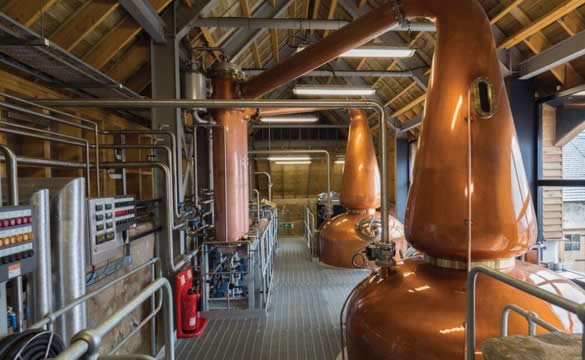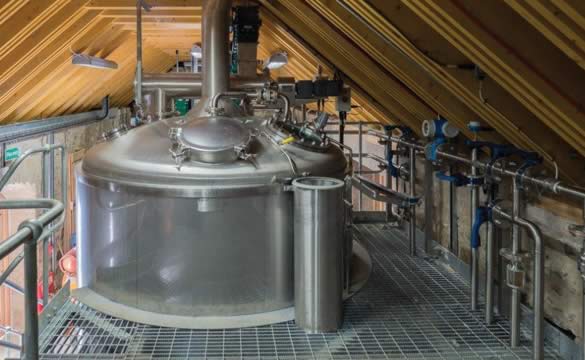 A Phased Approach
Due to the complex nature of the project the team adopted a creative and flexible approach, ensuring that the distillery design process ran smoothly.
The first phase involved two distinct elements:
The preparation of a Distillery mass and energy balance to confirm production capacity and service consumptions

Production of a high level budget cost for the process plant
Both of these elements were completed within a few weeks, allowing confirmation of utility plant sizing and, importantly, the identification of an overall budget which was used for final project funding.
Building in Flexibility
The chosen distillery capacity was a one tonne mash system capable of producing approximately 90,000 laa per year operating at one mash per day for five days/week. By designing on an 8 hour cycle time and operating 24/7 this production capacity could be increased up to 375,000 laa per year by simply installing additional fermenters.
Creative Thinking
Once the project was fully approved Allen Associates was engaged to work on more detailed process engineering activities such as P&ID development and layouts.
As the plant was to be installed in an existing historic farm steading with limited space, it was clear that a creative approach to the distillery layout would be needed. Through the preparation of detailed 3D plant models and close liaison with LH Stainless and other members of the design team, all issues were resolved and a fit for purpose, custom layout was produced.
The Results
Close working with the client and attention to detail by the AA team ensured that all challenges were overcome and the distillery was up and running as per the design.
A focus on value engineering allowed budgets to be maximised without any loss in quality.
Process design and installation completed on budget.
Layout design issues resolved through flexible working and creative thinking in partnership with lead fabricator LH Stainless, resulting in a distillery that not only looks great but is easily accessible for operation.
Distillery designed to relevant standards and guidance to ensure process safety compliance.
DSEAR risk assessment had no "must do" recommendations proving the plant was designed as per industry best practice.